I had a dream about a polar bear -a short dream. The bear was stuck on a small ice island. Just as the bear always appears in global warming broadcasting.
At first, I was clearly observing the scene of a hopeless bear, but soon I myself had become the bear, and the ice was an earthen island. The size of the land was shrinking every second.
Huge fishes were passing by my island. My land was lessening slowly.
And my eyeglasses.
It happens to my eyeglasses in all my nightmares. To be lost or broken.
So it goes.
They flew out on the far corner of the land by a shake. Soon after they slipped into the water and disappeared.
Everything was blurred anymore.
A silhouette of a person appeared on the last piece of my island.
A familiar man.
Yes, he was.
He was my dad.
He was about to say something just before slipping into the water as my eyeglasses did.
It ends here.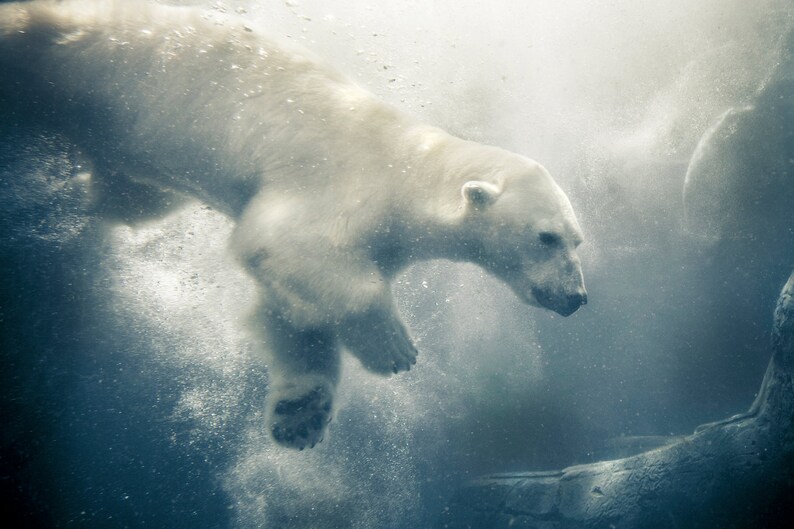 Artwork: RubyandLuna